Support
Please have a look at our Frequently Asked Questions and the User manual.
If you want to contact us about a problem with VoceVista Video or Overtone Analyzer, please do so in the software by clicking on Help / Send support request. This will open this window: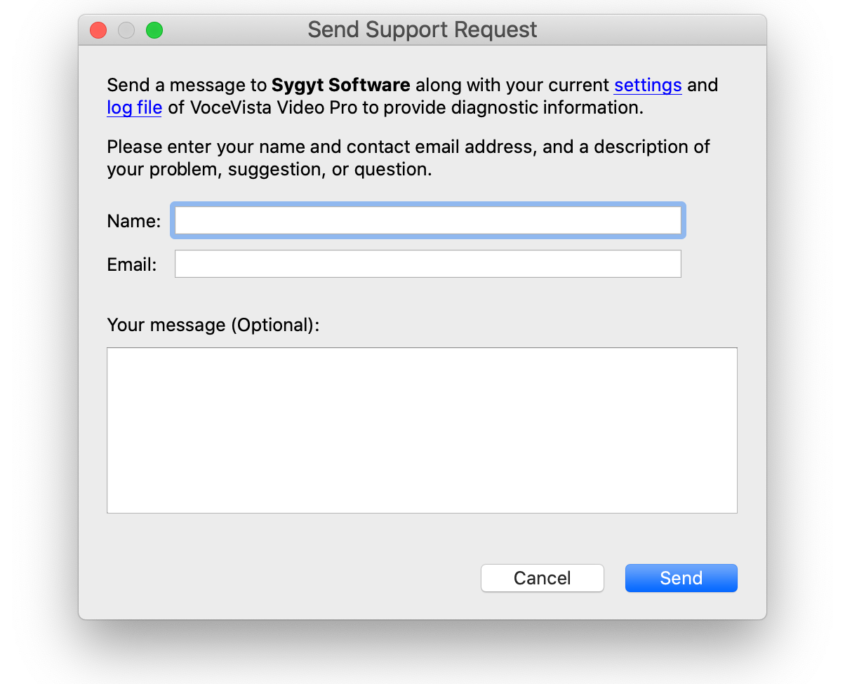 On the form, please enter your name and your email address, and perhaps a short note. Sending a request through this method will send us a copy of the log file from the most recent run of the software, so that we can inspect it for diagnostic messages.
If the program is not starting at all on your computer, you can also contact us by email at support@sygyt.com.
User Manual as PDF